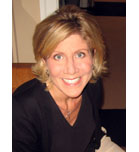 Ann-Cabell is the President and sales manager of The Glenwood Agency, a residential and commercial development company that specializes in urban real estate and has been instrumental in the renewal and restructuring of downtown Raleigh, North Carolina.
A highly motivated and energetic professional whose innovation has made her the source for downtown Raleigh real estate, Ann-Cabell has more than 12 years of development and sales experience in both the residential and commercial industries.
Her experience has earned her the reputation for providing the highest quality of service and for having extensive knowledge of building, buying and selling unique residential homes in the downtown area.
Development, sales, design and construction decisions as well as general business operations are at the heart of what Ann-Cabell does daily. She is and has been hands on in all elements of real estate sales, design and construction. You can be assured of Ann-Cabell's unfailing professionalism from start to finish and beyond.
Her dynamic personality, uncompromising work ethic and intimate familiarity with downtown Raleigh have propelled Ann-Cabell to the position she now holds and loves finding people just the right spot to live and call home.
The progress Raleigh has made within the beltline and specifically in downtown residential addresses can be attributed to Ann-Cabell's diligent work. Her tireless promotion of downtown and loft living has made Raleigh a great place to live, work and play!
Email: cabelldtr@glenwoodagency.com
Office: 919.828.0077
Fax: 919.828.0099